Unlike any other business agency, we build long-term working relationships with each of our business owners to better enhance their online business journey; and so have many owners that have grown their businesses for long term gain.
Here's what some of our amazing clients have to say about us …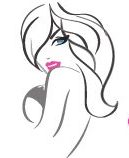 KMR ~ Love Fusion (United Kingdom)
I am SO impressed with the efficient and professional service from Digital SaSS !! They went above and beyond to ensure my OCD for perfection was met !! I wouldn't recommend anyone else for everything you need online !! They are brilliant !!
L'Lani Hartley ~ Laki Health (South Africa)
Our website was a mess - nothing functioned 100% - it looked awful !! Kim and her team did an amazing job giving our website a facelift, I could lick her like an ice cream !! There is no other company I would recommend for all your website requirements than Digital SaSS !!