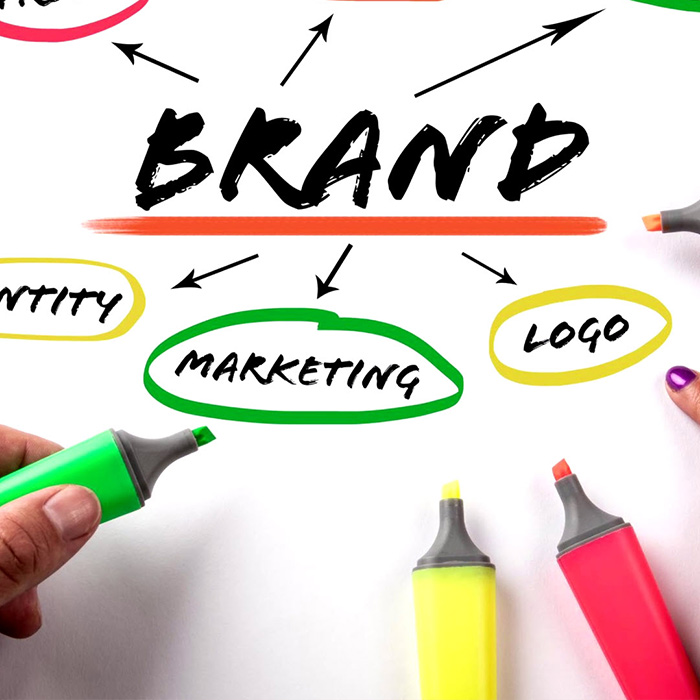 Develop a Powerful Brand
Huge Profit Margins
Powerful Sales Channels
B2B & International Opportunities
Eliminate nearly all Competition
Finance Available from $30 / Week
Guarantee Success with your own Private Brand Business
Have you ever dreamt of starting your own brand? We are one of the first custom business development agencies to offer an affordable and approachable private label model available to both consumers and business owners that wont break the bank and can be done completely in-house.
Given that the private brand arena is still a fairly new field and very daunting for most, there's a goldmine of opportunities if you get it right. Lucky for you, our private brand business solution allows our team to bring your private brand vision and goals to life with all the resources and support you need from start to finish, creating a very successful private branded product empire.
How Does this Work?
Our private brand business model is operated with you as an owner launching and distributing your own custom branded range of products using our highly unique cost saving methods and techniques.
UNIQUE BRANDING MODEL
With our private branding / label business model unlike many others, you wont need to spend huge amounts of dollars for large quantity requirements which is very typical in the custom branding industry.
We source reputable manufacturers who allow both very small quantities, private fulfilment factories together with private branding and labelling.
DROPSHIP WITH A TWIST
Another highly appealing and highly profitable feature we have implemented with our private branding model is that we can source certain manufacturers that will be more than happy to dropship your own branded products to clients directly by using their own factories as fulfilment centres to stock your products.
This will mean that the same manufacturer that brands and packages your product range will also stock your products safely in their warehouse and handle all labelling and shipping direct to your customers much like Amazon's fulfilment centres however you wont need to buy huge bulk and transport anything physically yourself.
---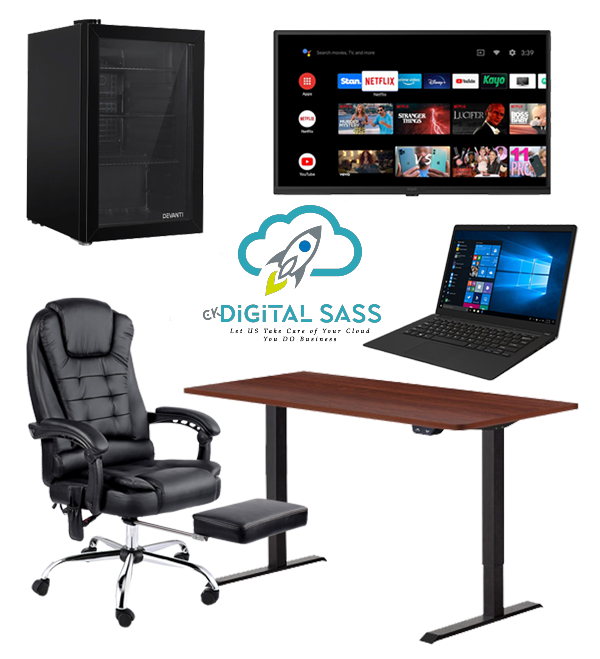 When you Start an Online Business with Digital SaSS
When you purchase ANY Private Label online business package, you'll also receive a FREE Home Office Tech Package valued at $2000 which includes the following:
Luxury 8 Point Reclining Massage Office Chair
Solid Motorised Electric 120cm Office Desk
Black 70L Glass Door Bar Fridge
32 Inch LED Smart TV
Lightweight Full HD Business Laptop
DONT MISS OUT !! Get the extra kickstart you need for your business with this amazing limited offer.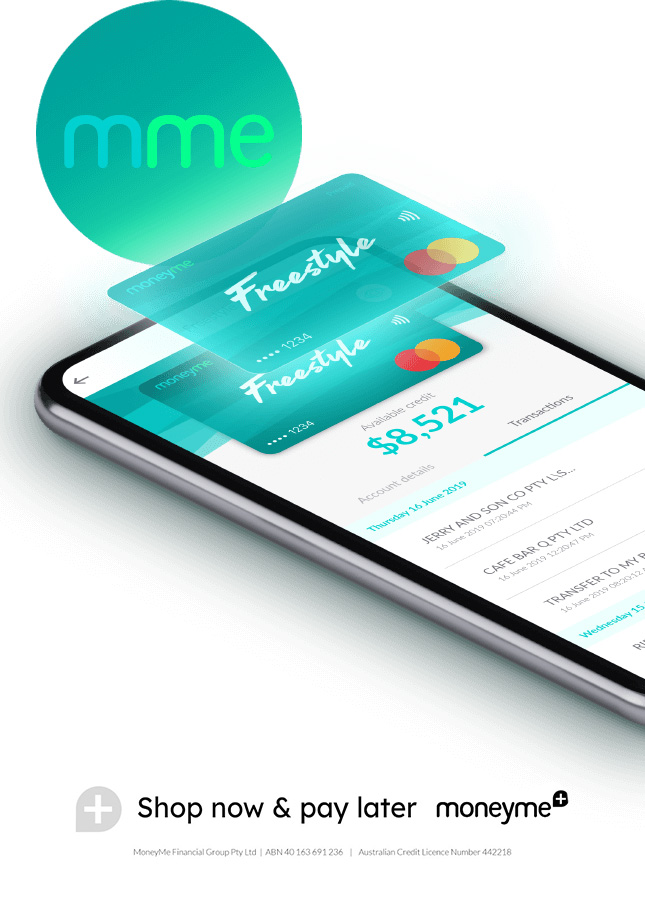 We want to make it even easier for you to secure this turnkey business opportunity for you and your family. That's why you have the option purchase this business using our affordable and easy approval loan with ZERO interest for 12 months.
Once you've made up your mind, simply send us an enquiry and a Digital SaSS business consultant will get back to you soon.
** To determine your repayments view more information about our finance option, please visit the interest free finance section.
Need Additional Information?
For more information and to answer any further questions you may have regarding our private label, ready to brand businesses, please do not hesitate to contact us. If you are ready to secure your business, click on the "View Bundle" button below now!
Business Inclusions & Pricing
Please Browse the following pricing and inclusions for our Ready to Brand Online Businesses.
WAS $15 230 ~~~ . NOW $11 870
Brand Name Research & Suggestions
ABN & Trademark Registration Assistance
Stationery Design Concepts
2 x Private Label Products
Custom Designed Website Graphics
Supplier Sourcing & Negotiation
Product Catalogue Setup & Import
Website Content Preparation
Product Description Writing
Brand Badging / Label Design
1000 x B2B Mailing List Database
SSL Integration Inc. Subscription for 1 Year
Payment and Shipping Configuration
Social Media Setup (Facebook, IG, Pinterest)
Google Services Setup (My Business, Analytics, Tag Manager, Webmaster Tools)
Bing Services (Places, Webmaster Tools)
30 x Site Submissions to Business Directories
30 Days Professional SEO Management
Facebook Service Setup (FB Pixel, FB Shop)
10 x Social Media Posting (Facebook, IG)
IOS and Android App Creation
4 x 1 on 1 Business Training Sessions
Full Training Video Guides
50+ Hours of Marketing Tutorials
24 / 7 Support Ticket System
12 Months Business Support
100% Tax Deductible Investment
WAS $20 230 ~~~ . NOW $16 870
Brand Name Research & Suggestions
ABN & Trademark Registration Assistance
Stationery Design Concepts
5 x Private Label Products
Custom Designed Website Graphics
Supplier Sourcing & Negotiation
Product Catalogue Setup & Import
Website Content Preparation
Product Description Writing
Brand Badging / Label Design
5000 x B2B Mailing List Database
SSL Integration Inc. Subscription for 1 Year
Payment and Shipping Configuration
Social Media Setup (Facebook, IG, Pinterest)
Google Services Setup (My Business, Analytics, Tag Manager, Webmaster Tools)
Bing Services (Places, Webmaster Tools)
60 x Site Submissions to Business Directories
60 Days Professional SEO Management
Facebook Service Setup (FB Pixel, FB Shop)
15 x Social Media Posting (Facebook, IG)
IOS and Android App Creation
6 x 1 on 1 Business Training Sessions
Full Training Video Guides
50+ Hours of Marketing Tutorials
24 / 7 Support Ticket System
18 Months Business Support
100% Tax Deductible Investment
WAS $25 140 ~~~ . NOW $21 780
Brand Name Research & Suggestions
ABN & Trademark Registration Assistance
Stationery Design Concepts
10 x Private Label Products
Custom Designed Website Graphics
Supplier Sourcing & Negotiation
Product Catalogue Setup & Import
Website Content Preparation
Product Description Writing
Brand Badging / Label Design
10000 x B2B Mailing List Database
SSL Integration Inc. Subscription for 1 Year
Payment and Shipping Configuration
Social Media Setup (Facebook, IG, Pinterest)
Google Services Setup (My Business, Analytics, Tag Manager, Webmaster Tools)
Bing Services (Places, Webmaster Tools)
200 x Site Submissions to Business Directories
90 Days Professional SEO Management
Facebook Service Setup (FB Pixel, FB Shop)
30 x Social Media Posting (Facebook, IG)
IOS and Android App Creation
12 x 1 on 1 Business Training Sessions
Full Training Video Guides
50+ Hours of Marketing Tutorials
24 / 7 Support Ticket System
24 Months Business Support
100% Tax Deductible Investment