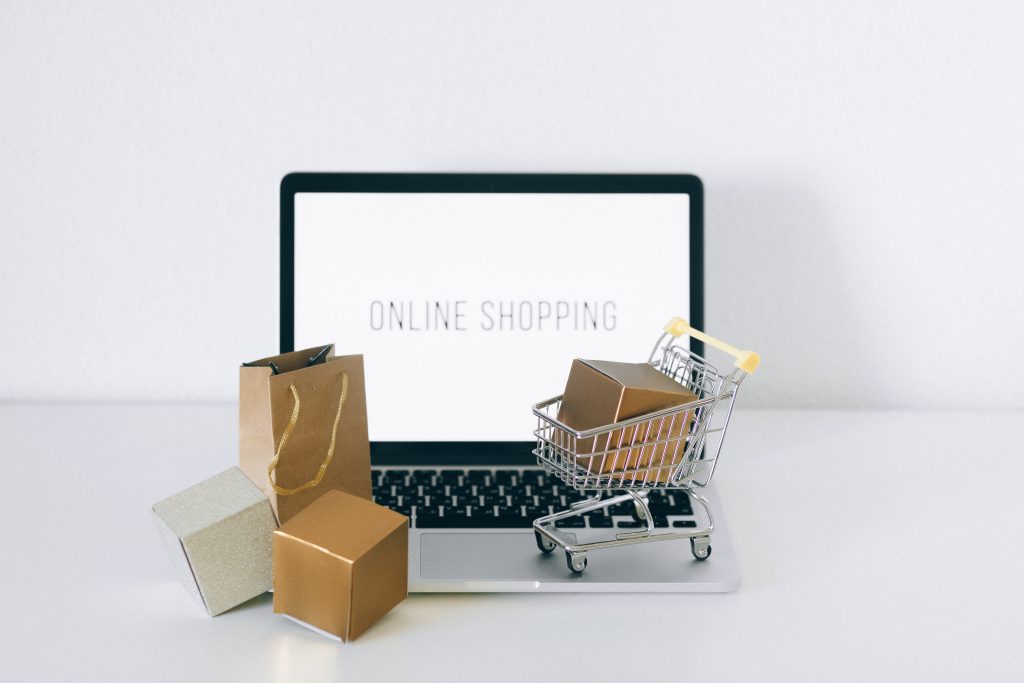 Sell from Any Location
Huge Profit Margins
No Physical Stock Required
Lifetime Support
Finance Available from $30 / Week
Invest in the Future with this Turnkey Online Business
Have you ever had a dream to one day earn a long term income from anywhere and never have to answer to a boss?
Working from home is definitely a reality by owning an online business which gives you more freedom and the chance to spend more time with your family. Here is your opportunity to have us build and grow your own online Business that allows you to trade online successfully using various highly effective business models.
How Does this Work?
This Ready to Build business opportunity allows our team to build and develop your own turnkey and ready to trade online business to supply products from 1000's of suppliers then ship the products directly to your customers without holding any physical stock.
Suppliers for this business have been sourced from a long term, reliable marketplace with selective shipping options which allow for prompt delivery to your customers.
The NO Physical Stock System
We are able to source suppliers and manufacturers that can provide your products to be shipped directly from their own locations. This means that in either model you will be receiving payment upfront through various payment methods, then automatically fulfil the order with the supplier with the system sending across customer and order details.
Your general role as an owner would simply be to answer enquiries and fulfil orders during the week. The time required to operate the business is very minimal at around 4 – 7 hours / week and you can do this at any time of the day or night, at any location.
Profit Margins
Profit margins are very high at approx. 50 – 120% and with a avg. high sales value per product, higher returns are easier to reach.
---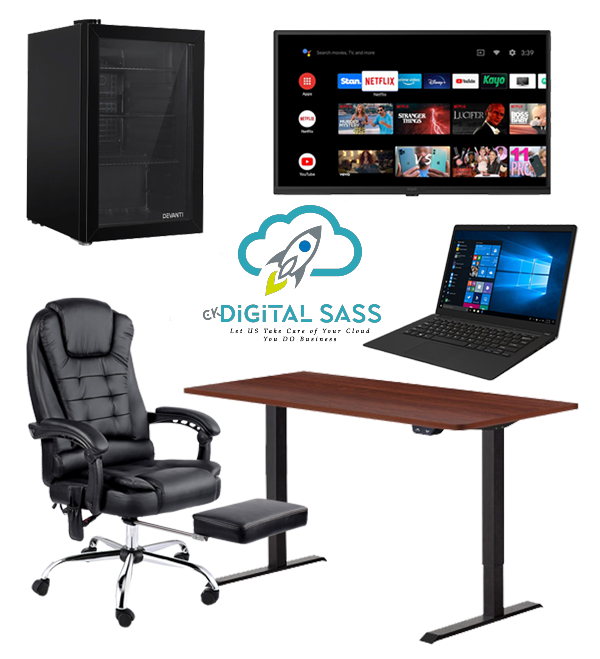 When you Start an Online Business with Digital SaSS
When you purchase either a Launch or Growth online business package, you'll also receive a FREE Home Office Tech Package valued at $2000 which includes the following:
Luxury 8 Point Reclining Massage Office Chair
Solid Motorised Electric 120cm Office Desk
Black 70L Glass Door Bar Fridge
32 Inch LED Smart TV
Lightweight Full HD Business Laptop
DONT MISS OUT !! Get the extra kickstart you need for your business with this amazing limited offer.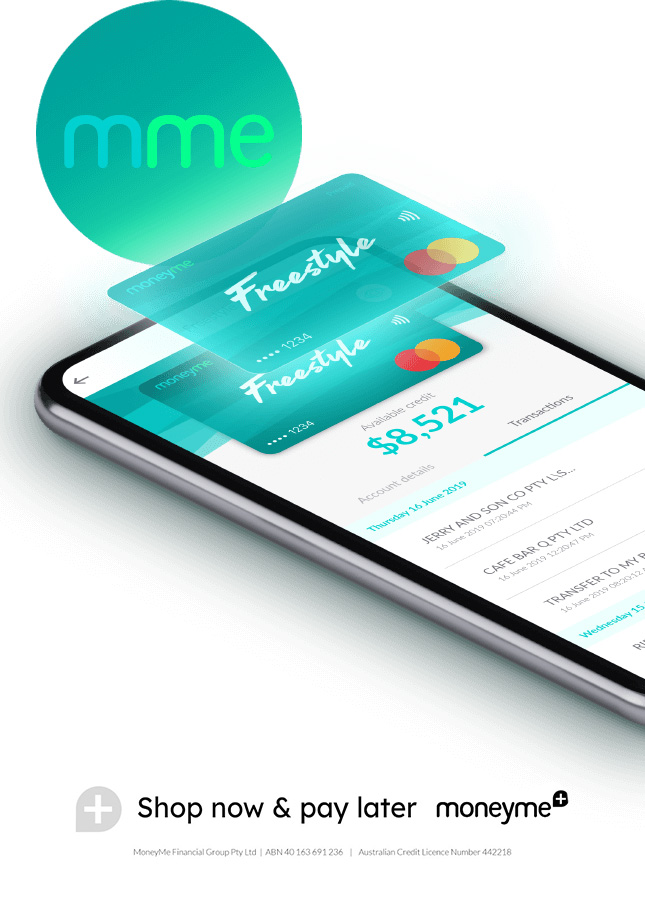 We want to make it even easier for you to secure this turnkey business opportunity for you and your family. That's why you have the option purchase this business using our affordable and easy approval loan with ZERO interest for 12 months.
Once you've made up your mind, simply send us an enquiry and a Digital SaSS business consultant will get back to you soon.
** To determine your repayments view more information about our finance option, please visit the interest free finance section.
Need Additional Information?
For more information and to answer any further questions you may have regarding our ready to build businesses, please do not hesitate to contact us. If you are ready to secure your business, click on the "View Bundle" button below now!
Business Inclusions & Pricing
Please Browse the following pricing and inclusions for our Ready to Build Online Businesses.
WAS $5 370 ~~~ . NOW $4 870
Domain Name Research & Suggestions
ABN Registration Assistance
Modern Custom Designed Logo
100's of Verified Suppliers Worldwide
Auto Pricing & Update System
100 Researched Products Imported
Payment Setup (Paypal, Credit Card, Afterpay)
Access 1 Million+ Products to Import
Social Media Setup (Facebook, IG, Pinterest)
Google Services Setup (My Business, Analytics, Tag Manager, Webmaster Tools)
Bing Services (Places, Webmaster Tools)
10 x Site Submissions to Business Directories
Professional SEO Management
Facebook Service Setup (FB Pixel, FB Shop)
Social Media Posting (Facebook, IG)
IOS and Android App Creation
5 x 1 on 1 Business Training Sessions
Full Training Video Guides
50+ Hours of Marketing Tutorials
24 / 7 Support Ticket System
6 Months Personal Business Support
100% Tax Deductible Investment
WAS $10 230 ~~~ . NOW $6 870
Domain Name Research & Suggestions
ABN Registration Assistance
Modern Custom Designed Logo
100's of Verified Suppliers Worldwide
Auto Pricing & Update System
250 Researched Products Imported
Payment Setup (Paypal, Credit Card, Afterpay)
Access 1 Million+ Products to Import
Social Media Setup (Facebook, IG, Pinterest)
Google Services Setup (My Business, Analytics, Tag Manager, Webmaster Tools)
Bing Services (Places, Webmaster Tools)
30 x Site Submissions to Business Directories
30 Days Professional SEO Management
Facebook Service Setup (FB Pixel, FB Shop)
10 x Social Media Posting (Facebook, IG)
IOS and Android App Creation
10 x 1 on 1 Business Training Sessions
Full Training Video Guides
50+ Hours of Marketing Tutorials
24 / 7 Support Ticket System
12 Months Personal Business Support
100% Tax Deductible Investment
WAS $12 230 ~~~ . NOW $8 870
Domain Name Research & Suggestions
ABN Registration Assistance
Modern Custom Designed Logo
100's of Verified Suppliers Worldwide
Auto Pricing & Update System
500 Researched Products Imported
Payment Setup (Paypal, Credit Card, Afterpay)
Access 1 Million+ Products to Import
Social Media Setup (Facebook, IG, Pinterest)
Google Services Setup (My Business, Analytics, Tag Manager, Webmaster Tools)
Bing Services (Places, Webmaster Tools)
90 x Site Submissions to Business Directories
60 Days Professional SEO Management
Facebook Service Setup (FB Pixel, FB Shop)
30 x Social Media Posting (Facebook, IG)
IOS and Android App Creation
20 x 1 on 1 Business Training Sessions
Full Training Video Guides
50+ Hours of Marketing Tutorials
24 / 7 Support Ticket System
18 Months Personal Business Support
100% Tax Deductible Investment